Macro requires iManage 10.3 or higher for proper integration. Earlier builds are not supported for in-app usage and any attempt to do so will not work.
To begin this process, please send a request to support@macro.com and an implementation specialist will respond to assist.
Process
Macro will send over a manifest file, which is to be added to your iManage Control Center under the "Applications" tab.
Once installed, please verify that the "Allow Refresh Token" setting is enabled -- this will allow users to stay signed-in to iManage indefinitely.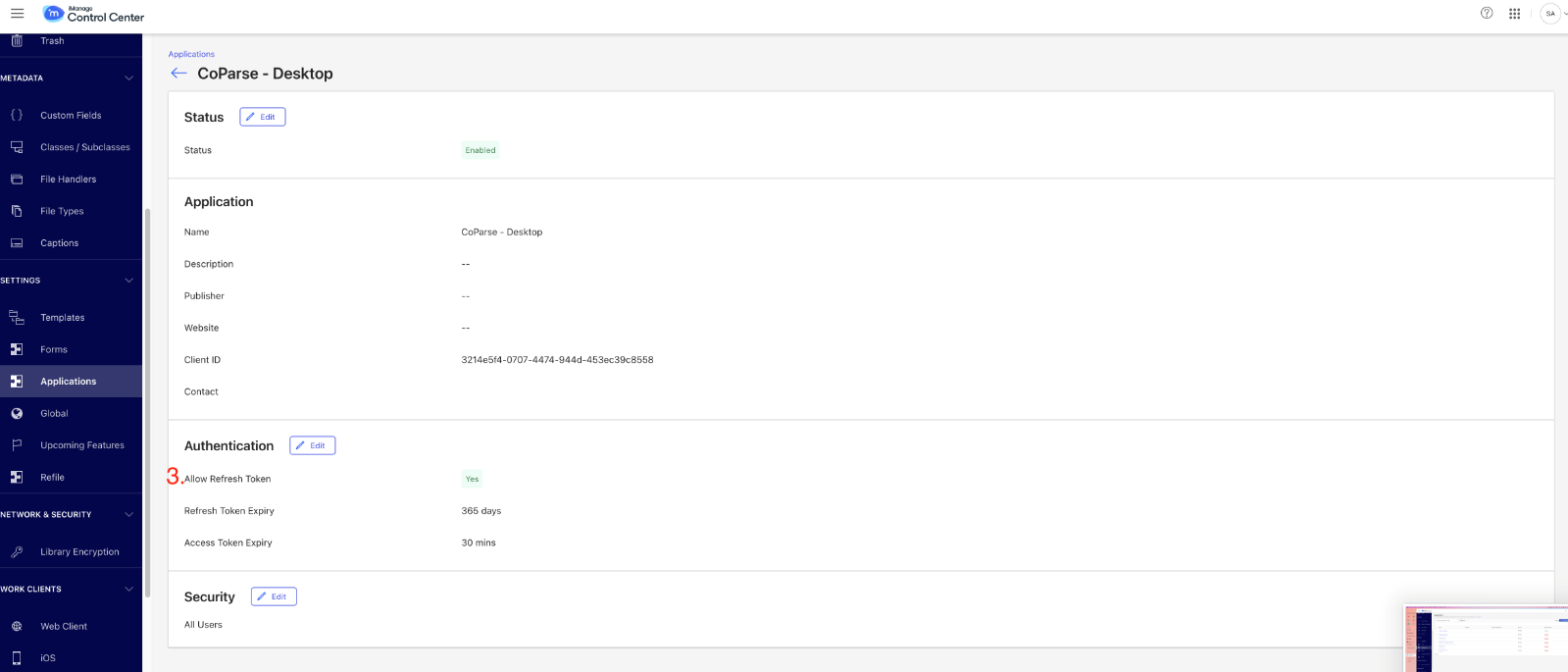 The only other piece of information we need from you is the internal URL of your iManage server. This will be auto-populated in your users' Macro instances so that they do not have to input it manually.
Self-service coming soon!
For now, please continue to reach out to support@macro.com.