Macro is a new productivity suite that works your existing

pdf

and

docx

files and makes work faster and simpler. Containing compare, automation, editing, viewing, error detection, e-sign integrations, DMS integrations, and more, Macro is a true all-in-one documents app.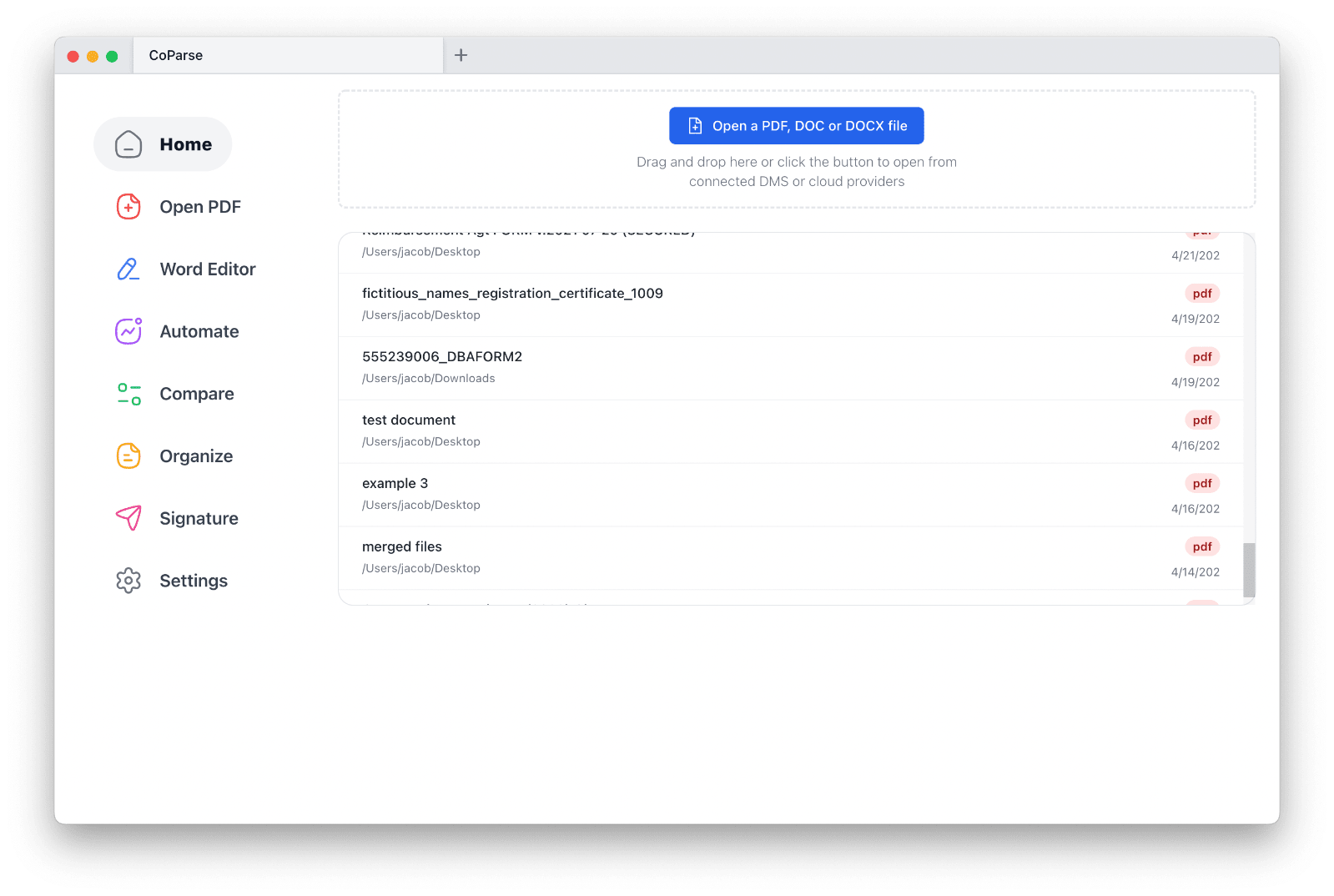 Macro application homepage
Why?
The legal and financial worlds are still propped-up with the infrastructure of old office applications, which over the course of 30 years have not advanced. Macro is a group-up rethink of what documents should look and feel like:
Auto-generated navigation tools. Defined terms, cross-references, table of contents - these are automatically recognized and registered by Macro upon opening any document, without any user input required; each becomes clickable yielding a popup, picture-in-picture view, or a new tab like a web browser.
Sophisticated comparison options. Choose between edits from multiple versions instead of only the most recent, while consolidating all changes you want in a single document.
Fast & clean interface. Macro prioritizes getting you to where you want, without pause, at any time. Avoids the downtime associated with complicated, clunky, and slow UIs that argue more than they work.
OpenXML and PDF compliant. There's no proprietary file structure or storage for applications used in Macro, meaning any changes or redactions made within our platform is completely compatible with the software everyone's already been using.
Abstractable information. Any defined terms, comments, and highlights can be exported for easy access and distribution of key information regarding your documents.
Demo
Macro: the smart pdf and word app
Contact
We have a LinkedIn page for further inquiries or information regarding our business.